Dunoon Ultra Marathon and Relay
Take part in Dunoon's second ultra marathon....the most scenic ultra in Scotland !
The Dunoon/Loch Eck 33miles (53k) Ultra Marathon will again start from the famous Benmore Botanical Garden and will take you through some of the area's top beauty spots. Climb up the gorge path through magical Pucks Glen and then race along the forestry trail and climb high above Loch Eck.
You'll be treated to fantastic views north and south of the loch, particularly as you reach the highest section of the run 600m above sea level. Descend through Glenbranter Forest and return south on the west side of Loch Eck. Then it's back to Dunoon through the forest trails and natural woodland of Bishop's Glen. This last mile stretches north alongside the beach giving you beautiful views of the hills above the stunning River Clyde. Don't be tempted to cool off in the water! The finish at the iconic Victorian Dunoon Pier is just a sprint away !!!
Race registration and bus to Benmore Gardens are both from Dunoon Pier, which is also the finish.
Refund policy
There will be no refunds paid out for this event.
Note from the Race Space team: As per our terms and conditions, any refunds offered by the organiser are the sole responsibility of the organiser to manage and distribute.
Enter
The Dunoon Ultra Marathon

The Dunoon Ultra Relay

(Relay: 3 members)
Entries close at 23:59 on Friday 5th May 2017
Not ready to join yet? Keep up to date.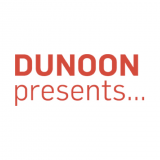 Dunoon Ultra 2016 video
sent by Colin Moulson on 10/01/2017 at 16:52
Click on the video below to see the stunning scenery that id the setting for the Dunoon Ultra and Relay...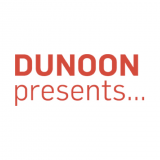 Dunoon Ultra Marathon and Relay Entries update
sent by Colin Moulson on 05/01/2017 at 17:16
Thanks to those of you already signed for the 2017 Dunoon Presents Ultra Marathon and Relay. Entries for the individual event are now getting close to the 200 runners cap, so to avoid the disappointment of missing out on this most beautifully picturesque coastal route, do sign up without delay.
Discussion Board
---
Only registered users can leave comments
216 ATTENDEES