EASY, EFFECTIVE COMMUNICATION
Simplicity is key when keeping your participants in the loop.
Have an update on your event or just want to wish everyone well before or after your event?
Send dynamic updates with our quick and easy participant notification tool, including rich text and attachments, that can be sent out to an entire event or a sub-event within your race day.
We'll even keep a log of all your updates on your event page so participants that may not have entered yet will get all the information without you needing to update them again!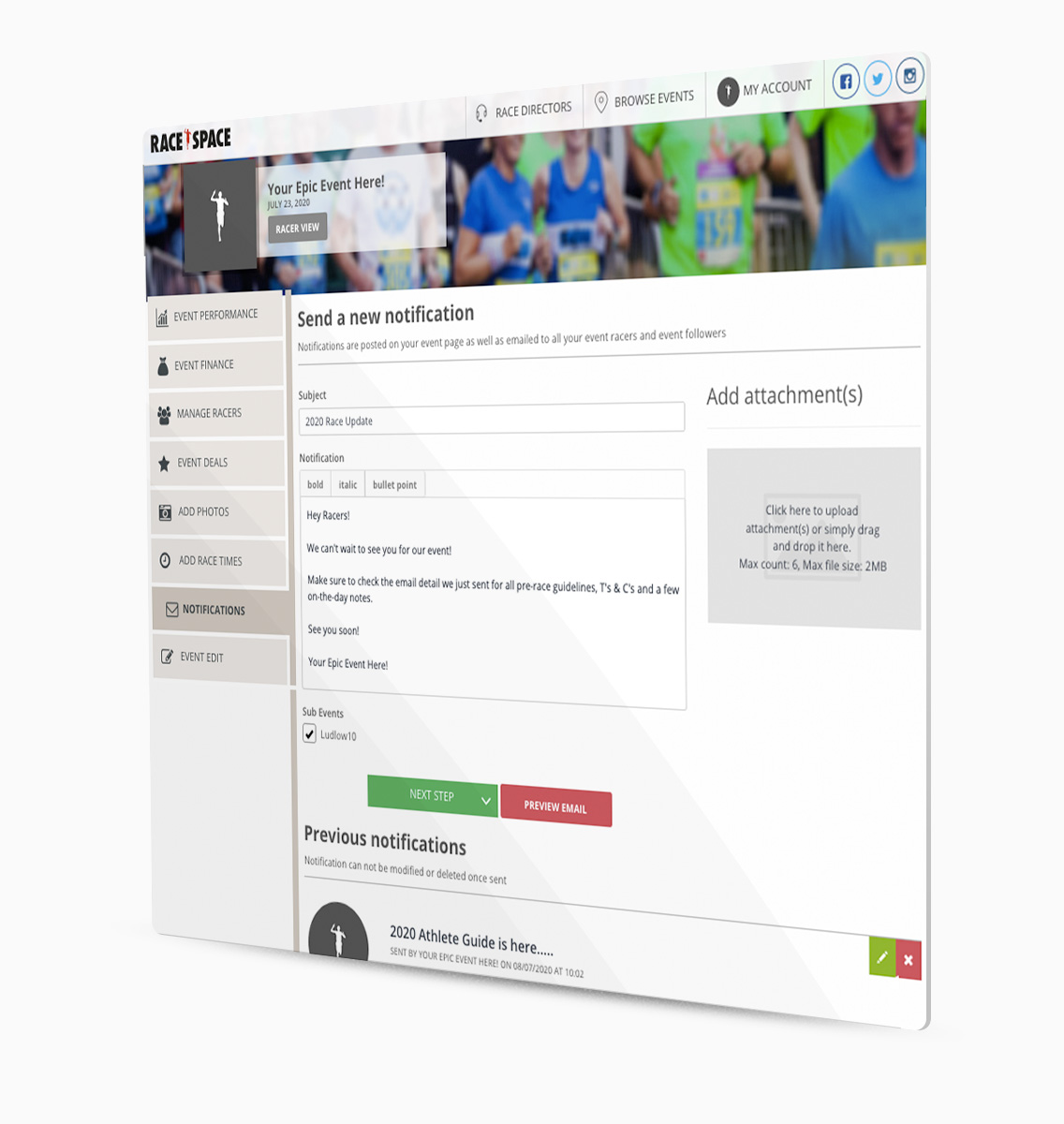 Key benefits of Participant Notifications
BEAUTIFUL EMAILS STRAIGHT TO THEIR INBOX
Communication is key!
Maintain event communications at the same high level you treat your event, with our mobile ready HTML email template that comes pre-packaged with relevant event information.
Frequently asked questions
01
Do Race Space notifications get caught in spam filters?
Race Space emails are far less likely to get caught in spam filters than email marketing systems.

This isn't necessarily because of anything special or amazing we did, it's because our emails aren't marketing emails; they are tickets, receipts, forgotten passwords and event information which get a very high engagement rate telling spam filters Race Space is a trusted source.
02
Who can I send notifications to?
You can send notifications to anyone registered in an event, or within a sub-event in your Race Space account.
Features that work well with Participant Notifications
{"modalTheme":"cara","mailCustomCSS":""}