Supercharge your data
Integrate data feeds between Race Space & other applications.
Save your business countless unnecessary hours in manually managing data migration between platforms.
Sync directly with Facebook, Google and Infusionsoft CRM or use Zapier to automate 'Zaps' integrated with hundreds of different applications.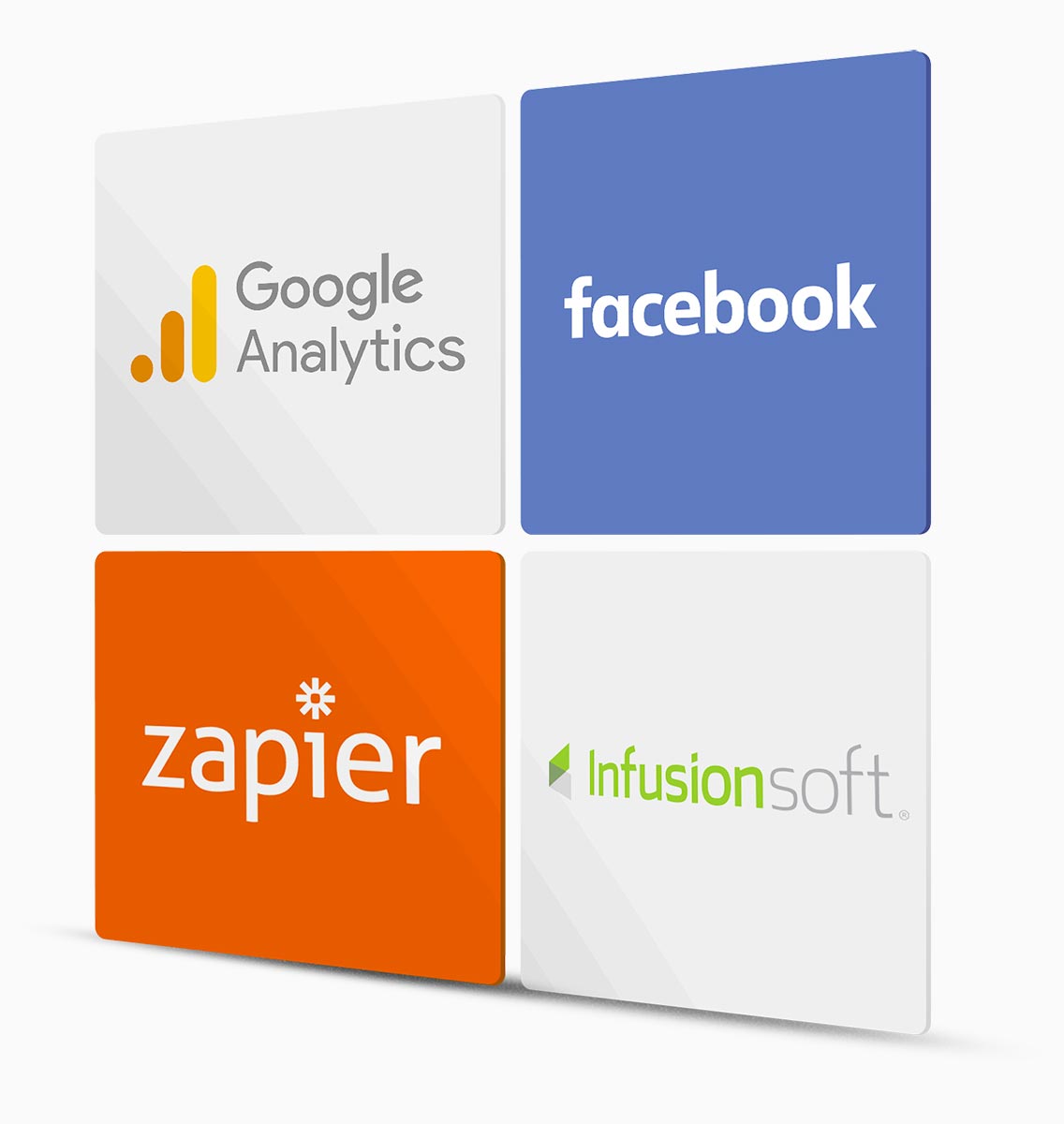 Key benefits of Integrated data management
Frequently asked questions
01
What analytic platforms can I integrate into
You can use our third party tool to drop Google Analytics and Facebook 'pixels' on to all your participant-facing pages. This will pull all the information that you would get as if the Race Space pages were your own website.

This can be great for analysing the full spectrum of your conversion performance and/or using it the data for later retargeting of unconverted participants.
02
What is 'Zapier' and how does it work?
Zapier is a tool that allows you to receive data from Race Space and integrate it with over 2,000 different applications.
Within Zapier, you can also set rules for how that data is entered into your 'receiving' platform, which can be as simple as 'add to mailing list' in your email marketing software or as advanced as save all data directly to a live google docs spreadsheet and everything in between.
Find out more at
www.zapier.com
Features that work well integrated data management
{"modalTheme":"cara","mailCustomCSS":""}