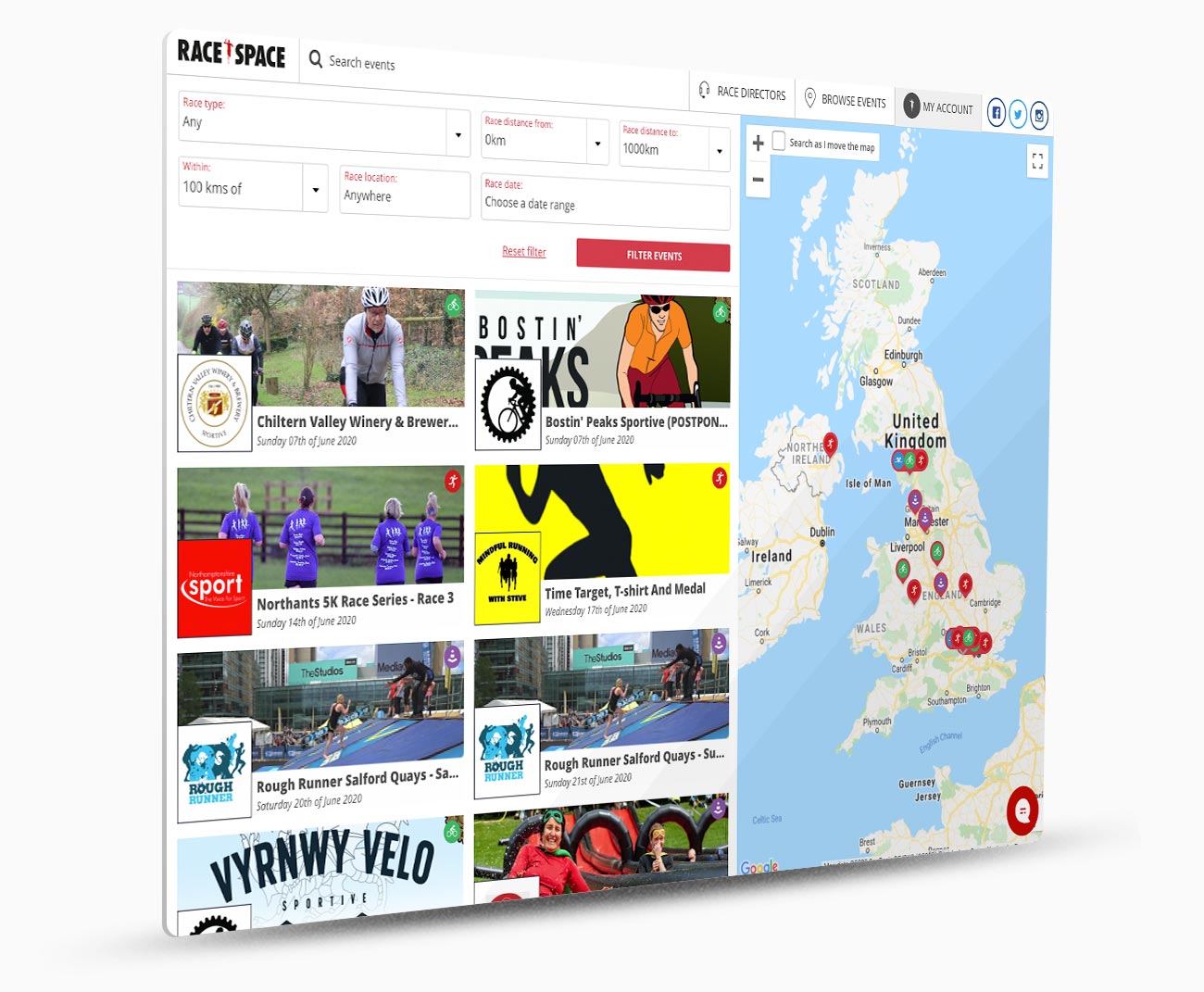 GAIN ACCESS TO A LOYAL & ENGAGED PARTICIPANT COMMUNITY
Race Space users LOVE Race Space.
Race Space nurture and develop our relationships with all our users on an ongoing basis and they're always eager for their next events!
CREATE BRAND ADVOCATES
Sales generating, team building technology.
Designed to not only provide an enhanced experience for your participants, but also help turn individual entries into multiple entries through team incentives and by making it fun and easy.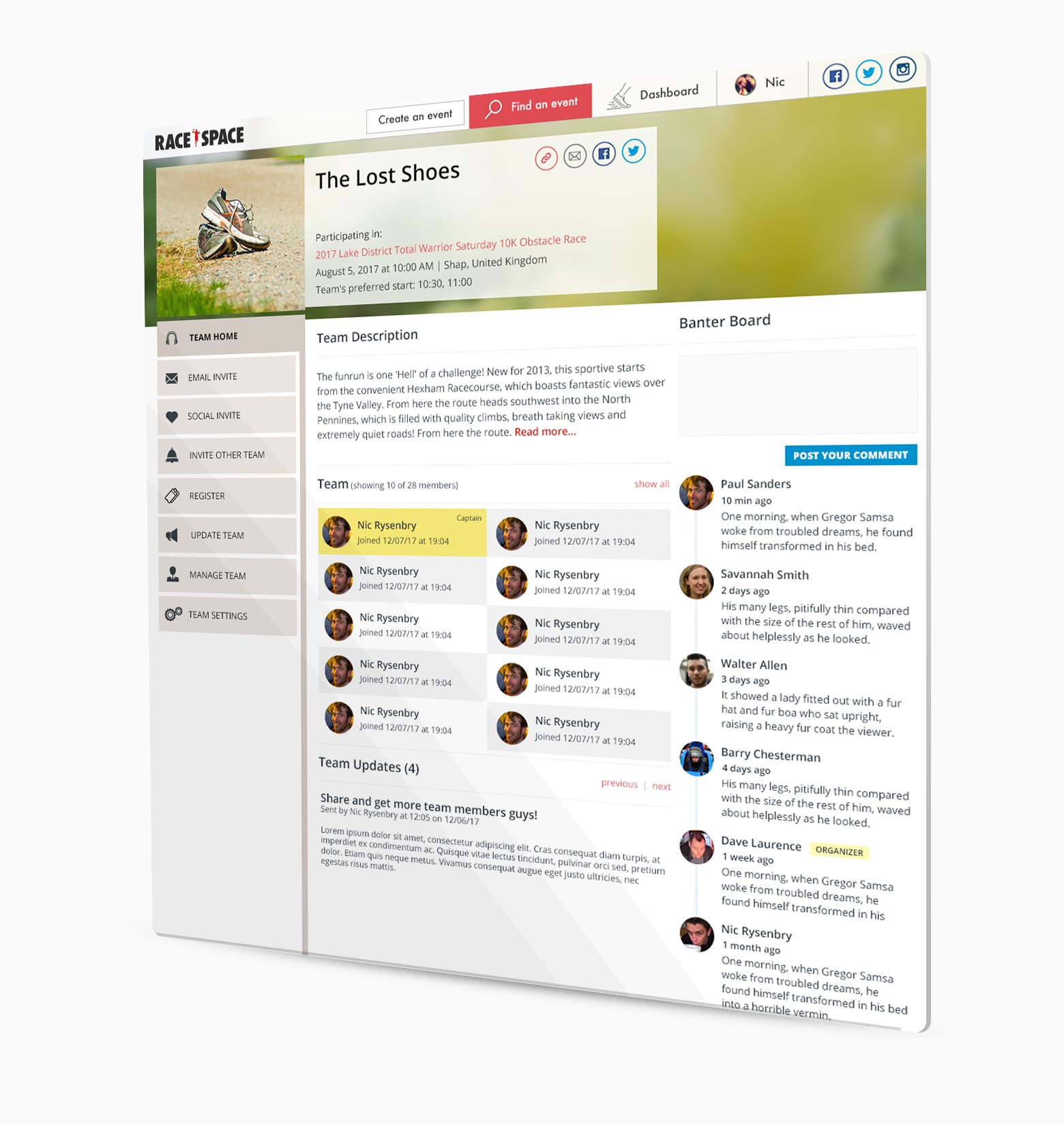 INCREASE EXPOSURE
Be seen by more potential participants.
Maximise the cost-efficiency of your events' exposure with built-in technology that turns your existing participants into sales advocates as well as engaging Race Space's ever-growing community.
A complete toolkit for race directors
Get your event in front of more people, inspire a larger number of entries & maximise revenue per participant.
All while saving time, effort and creating a beautiful experience for you, your team and your participants.
{"modalTheme":"cara","mailCustomCSS":""}