The experience starts at arrival
Give your participants a fantastic experience, from start to finish.
Using the Race Space check-in app ensures the slickest check-in process possible, so the day can get off to a great start.
Scan participants in with integrated QR codes and save loads of time by synchronising bib numbers directly from the bib!
Our tech can even work with QR codes and barcodes from other registration systems if you are switching to Race Space mid registration cycle.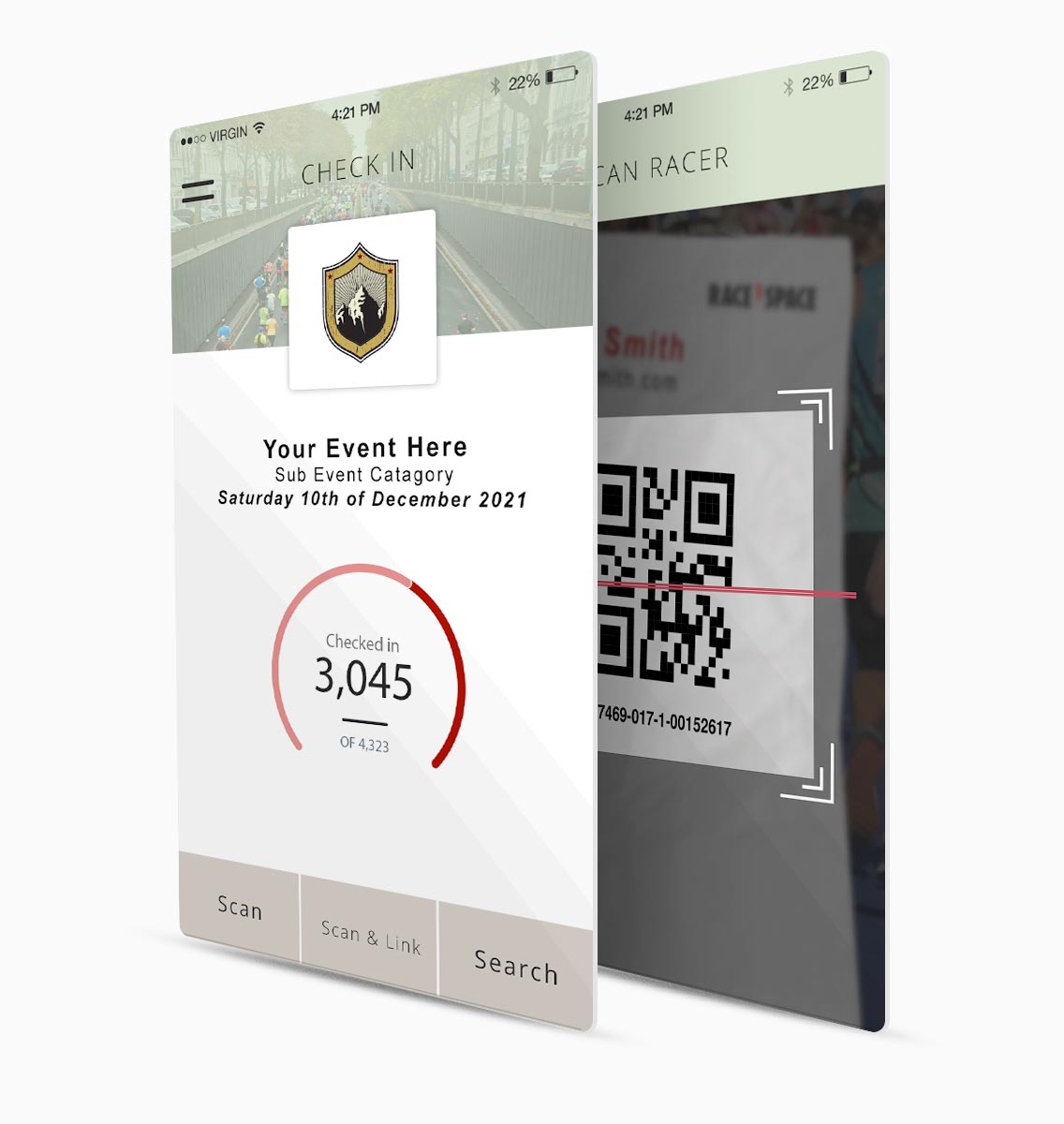 Key features of the Race Space check-in app
Review live attendance data
Detailed performance data is never far away!
Easily check what percentage of people attended your event, when your busy check-in times were and which staff were most active.
Frequently Asked Questions
01
Do participants need to print their tickets?
No, the QR scanner can scan tickets on phone screens.
02
Do I need to use the check-in app if I use Race Space?
No. The app is there to make your life easier if you want it.
03
What platforms is the app available in?
The app is available in the Apple Store and Google Play.
04
Can I scan tickets sold on other platforms?
The app will scan any QR code, however if you're moving to Race Space and have sold some of your tickets elsewhere, get in touch and we will map the QR codes of third party sold tickets to Race Space participants.
Features that work well with the Race Space check-in app
{"modalTheme":"cara","mailCustomCSS":""}