Rest easy
Relax, knowing that your participants have the support they need, when they need it.
We listened to Race Directors and found that one of the ways that time is spent and sales are lost is in participant support when entering an event and managing their entry.
So on top of building Race Space to be super easy and intuitive to use, we also created a wealth of support documentation as well as integrated, live chat support to Race Space staff so they, not you, can help ensure that the experience in purchasing tickets and managing entries is as seamless as possible.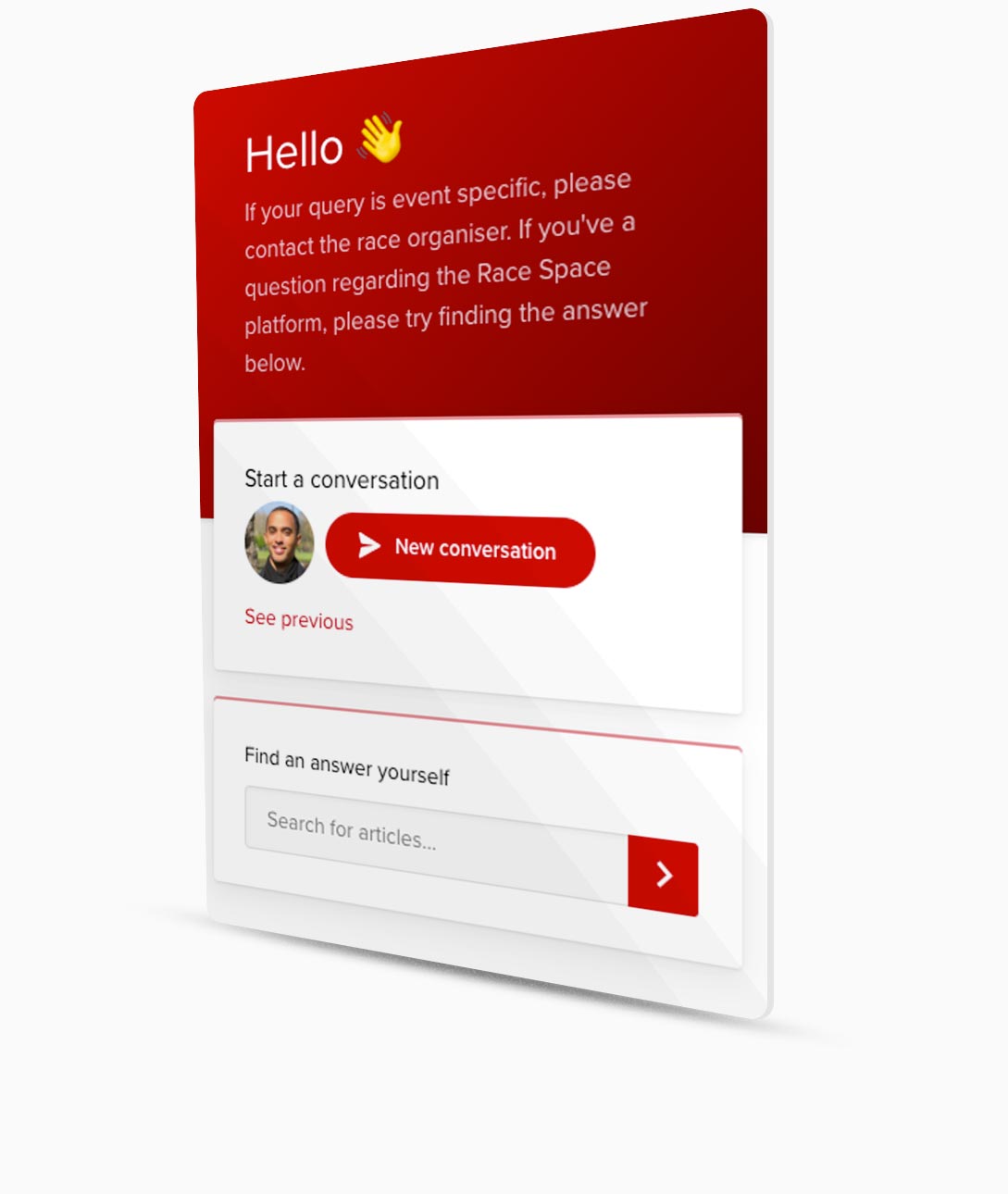 Key benefits of Race Space Help & chat
A wealth of helpful guides & tips
Saving time for both race organisers & their participants.
With hundreds of detailed articles on hand, participants can instantly find a step-by-step guide for whatever action they are trying to take. This means less queries for race organisers to deal with and faster resolution for participants.
Frequently asked questions
01
Are all queries handled by Race Space?
Yes, all queries are managed in-house. We can also see the top pages for new inbound conversations which means we are continuously working on improving website usability.
02
What if the participant can't find an answer?
No problem, if the self-help articles aren't getting participant's questions answered then our live chat system will allow one of our team to guide the participant through issues step-by-step.
Features that work well with Race Space Help & chat
{"modalTheme":"cara","mailCustomCSS":""}