Wave management tools, re-invented
A job that used to take hours, done in minutes.
Race Space cuts the time spent sorting participants into waves using dynamic sizing options, preferential wave selection, an automated sorting algorithm, and one-click participant updating.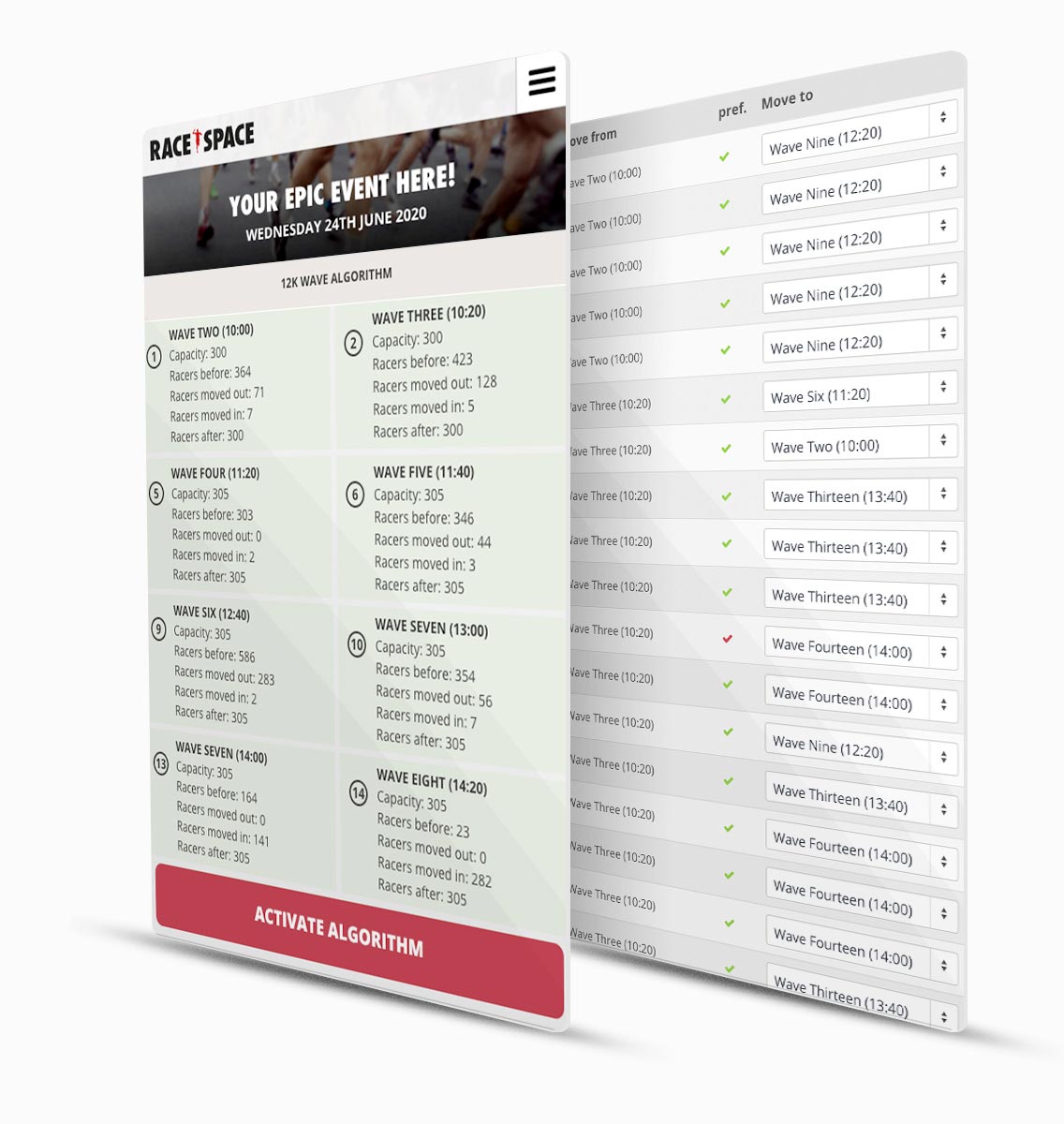 Key benefits of wave management
Wave preference system
Give the freedom of choice!
Giving your participants the freedom to choose more than one wave preference significantly increases your ability to accomodate everyone, whilst reducing the burden on the most popular waves.
With optional fine tuning
Clear overviews with nifty, intuitive controls.
Clearly see how each of your waves is performing, search for teams or individuals and move them to another wave with a click.
Activate algorithm
The algorithm tells you exactly what it is going to do before you confirm.
The Race Space wave sorting algorithm tells you exactly what it's doing and why, giving you the peace of mind that everyone has been assigned correctly.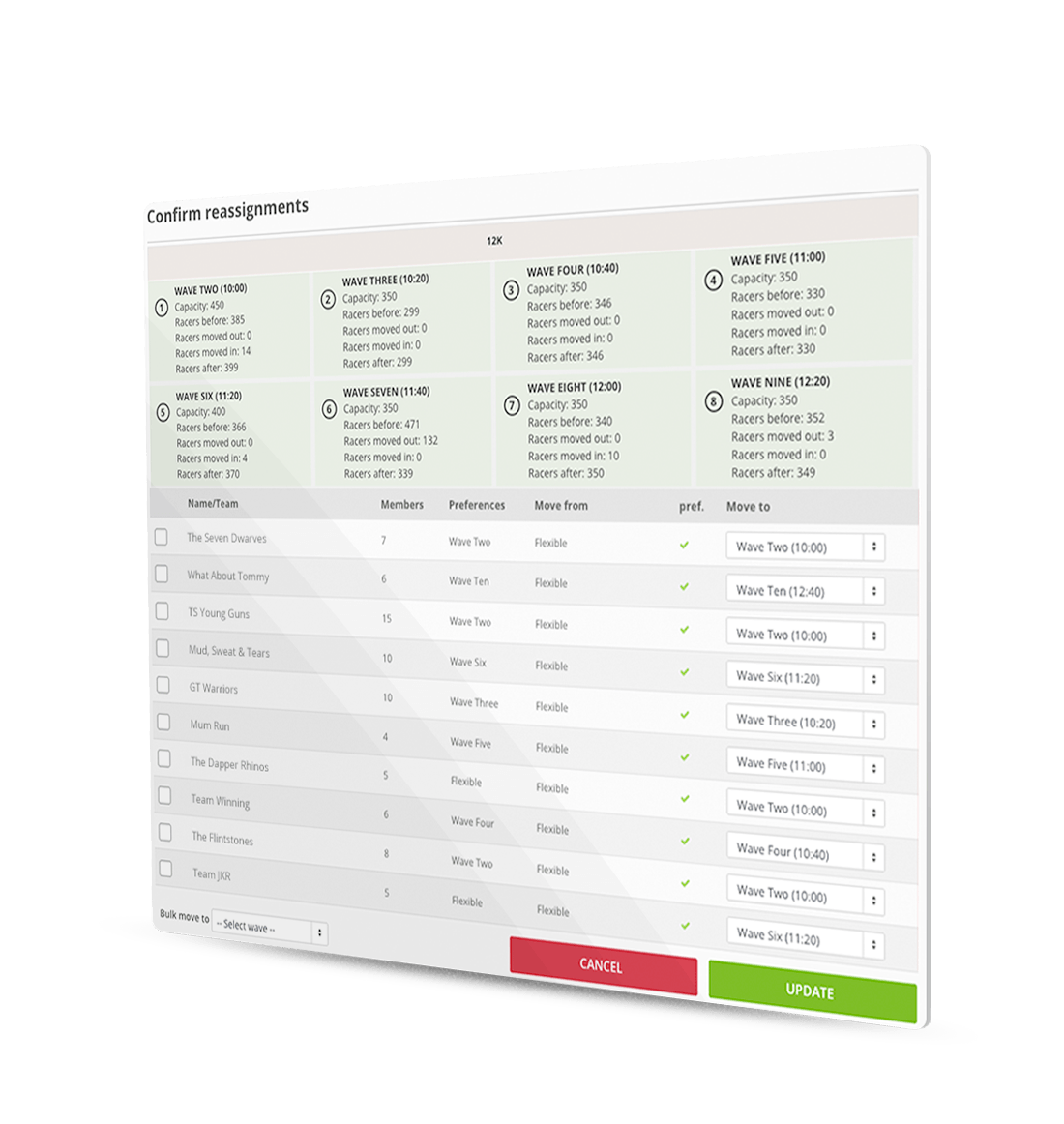 SEND OUT IN A FEW CLICKS
Notify all your participants instantly!
Optionally customise and distribute wave allocations to all your participants in a HTML email quickly and easily.
Frequently asked questions
01
What exactly is the 'wave sorting algorithm'?
The Race Space wave sorting algorithm works in conjunction with our participant wave preference selection feature to first allow participants and teams to select a range of wave preferences.

Then using hierarchical rule based automation to find the optimal distribution of participants that gets everyone together that needs to be together while ensuring the most participants possible are in a wave preference that they want.
02
Can I automate the sorting of some participants and not others?
Yes, you can 'lock' any participant or any team within a wave which tells our algorithm not to sort them.
03
How do I notify participants of their final wave selection?
Wave information is automatically updated in their account and you can optionally send out a customisable HTML email with new wave selections.
04
Can I manually move participants?
Yes, you can manually move participants at any time. And if you want them to stay in that wave in any upcoming sorting, you can 'lock' them in the wave.
05
Can I preview what the wave algorithm will do before distributing times?
Yes, you can run the wave algorithm and see the outcome of how the system has distributed participants before distributing wave allocations.

If you want, you can move people around after the algorithm has run, or undo the distribution to return to the preferences before the algorithm ran.
06
Can I use the wave preference feature without the algorithm?
Yes, if you prefer manually managing wave allocations, you can do that in Race Space or export wave allocations with preferences for manual managing outside of Race Space.
Features that work well with Wave Management
{"modalTheme":"cara","mailCustomCSS":""}