How do participants manage 2, 10 or 100 entries, if they buy 2, 10 or 100 tickets?
Easy to manage bulk entries!
Whether it's 2 or 3, or 99 or 100 tickets, being technically able to buy multiple tickets at once and being practical for a purchaser to do so are two completely different things.
Especially with those very large corporate, charity, club or team entries where purchasers need to know other participant's details beforehand or set up workarounds with transfers if any process is even available at all.
If the ease and practicality of purchasing multiple or bulk tickets is not available, does this hurt your sales?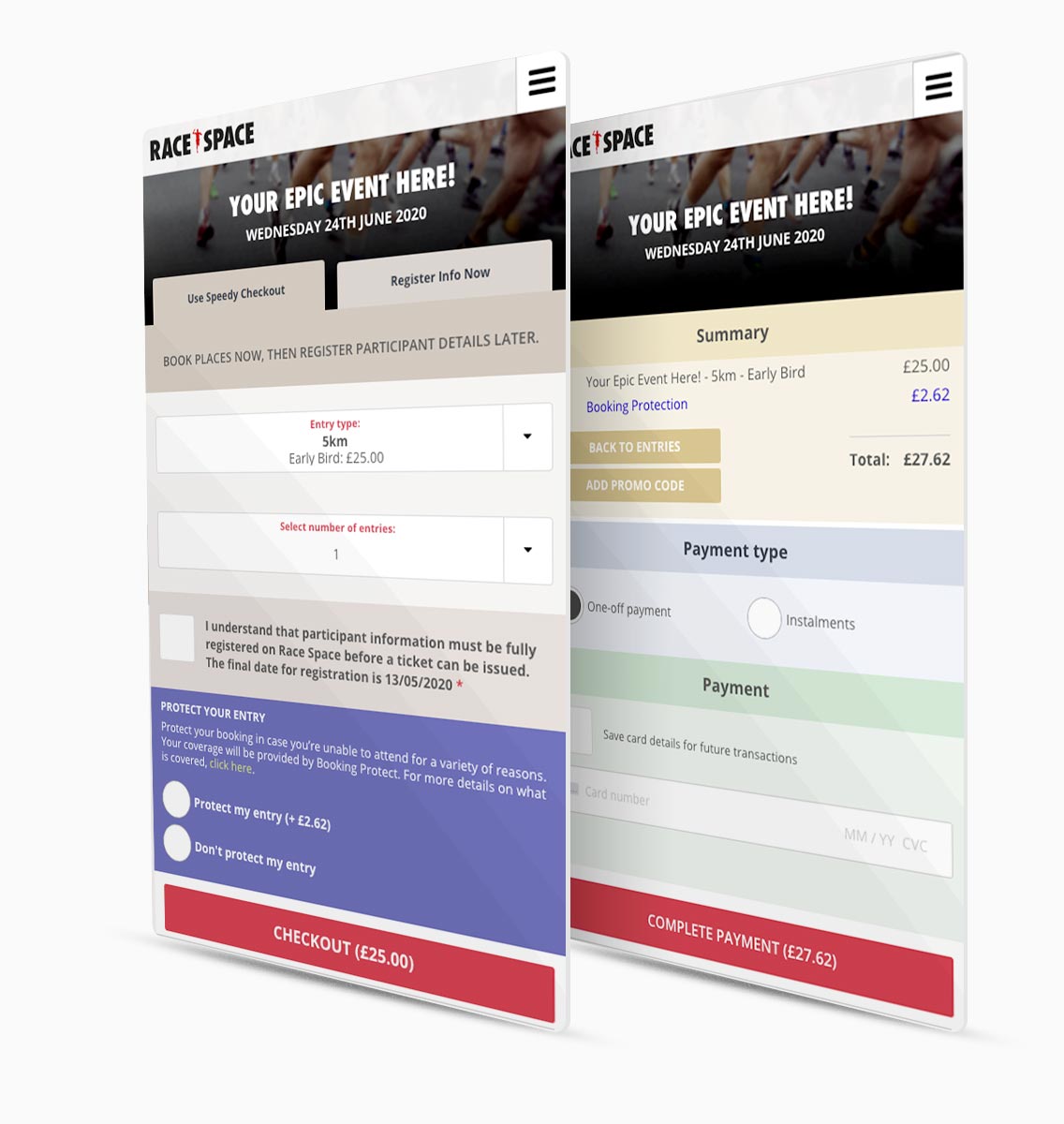 Key features of Race Space ticket assigning tech
Sell more tickets, quicker & easier
Purchasing multi or bulk tickets is easy!
With just a few clicks, participants can purchase up to 100 tickets with buy now, register later Speedy Checkout or Embedded Registration technology on Race Space.
Smart Bulk Ticket Management Systems
Easy, purchaser managed ticket registration.
Purchasers have complete control of all their unassigned tickets that have not yet been registered. They can add registration details themselves or send tickets to fellow participants to register their own details, cutting out the need for the purchaser to collate all the registration details for tickets they purchased.
The purchaser can see which fellow participants have registered their details, who hasn't and send automated reminder emails to make sure everyone is registered in time for the event.
A completely hands off approach for you to sell more tickets and quicker and easier for the bulk purchasers of your events.
Frequently Asked Questions
01
What happens after someone is assigned an entry?
Once an entry is assigned the assigned participant receives an email letting them know what they've been signed up for, who signed them up, and a link to where they need to register their details.

They are led to a registration form, which they can fill any time up to the event and after registering details, they will be issued a ticket.
02
What if someone assigns a ticket, but the assignee doesn't register?
A ticket will not be issued until a participant is fully registered.

The purchaser is notified for them to give the participant a nudge, register the participant themselves or assign the ticket to someone else.


03
How long does a participant have to register after purchase?
The participant can register any time until 1 week before event entries close. If the entry has been assigned or the purchaser registers the ticket, there is no requirement for the validation of the entry.

It is rare that after all the automated follow-ups and warnings that participants and purchasers receive, that someone turns up to an event with an unregistered ticket.
04
Can users purchase tickets, even if they don't know who they are for yet?
Yes, they can purchase up to 100 tickets then assign them to people whenever they like. They will all be kept safely in their account until they are ready to either register themselves, or assign them to others.
Features that work well with Race Space Ticket Assigning Tech
{"modalTheme":"cara","mailCustomCSS":""}